Visual Studio Code #
VS Code is an editor optimized for building modern web apps. To ease up the usage, we've created an extension that does autocompletion for Duet's components.
To install the extension bring up the Extensions view by clicking on the Extensions icon in the Activity Bar on the side of VS Code. Alternatively, you can also open this view by using View: Extensions command (⇧⌘X):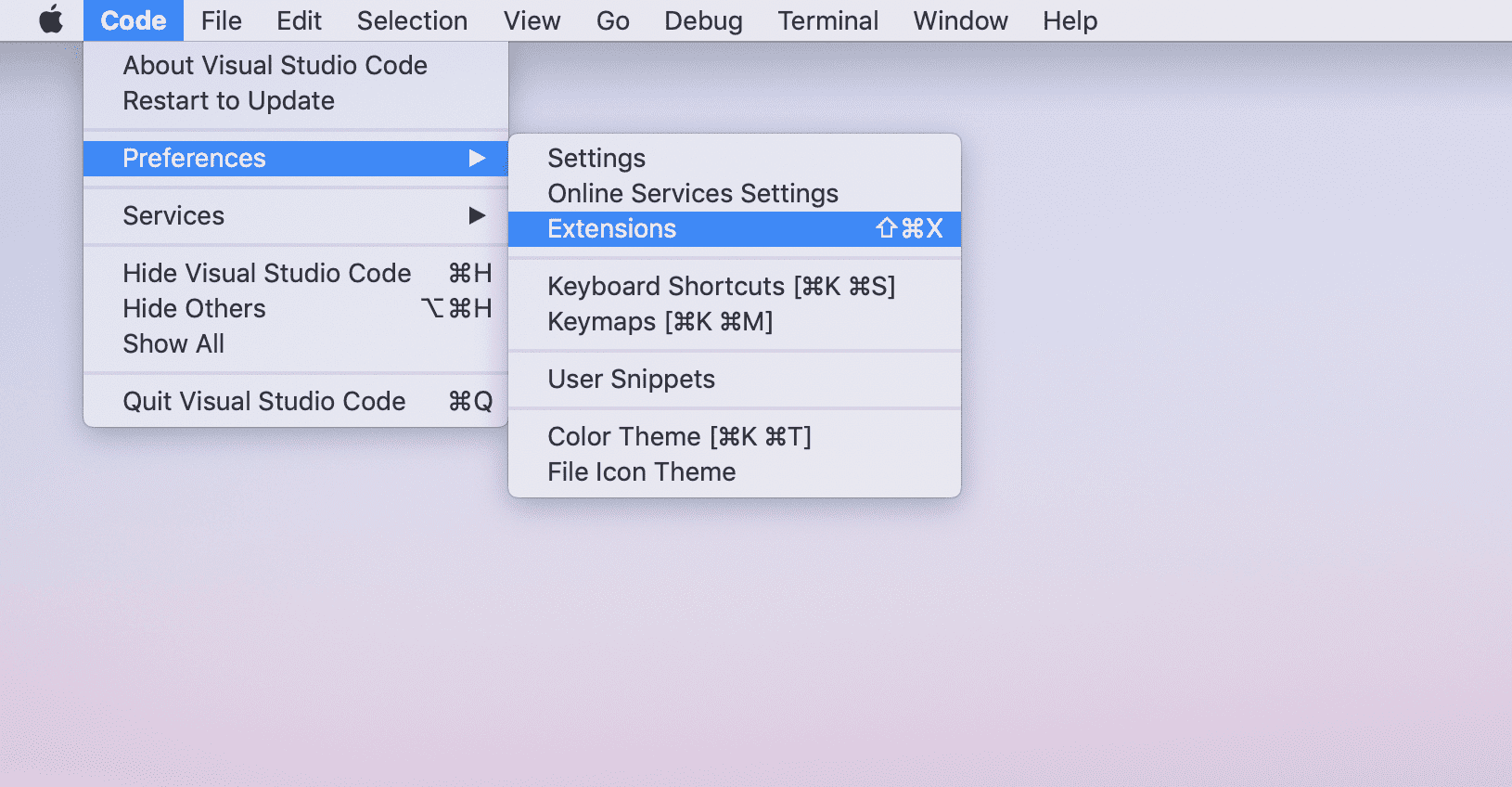 Once you have the Extensions view open, search for "Duet Design System" and install the extension: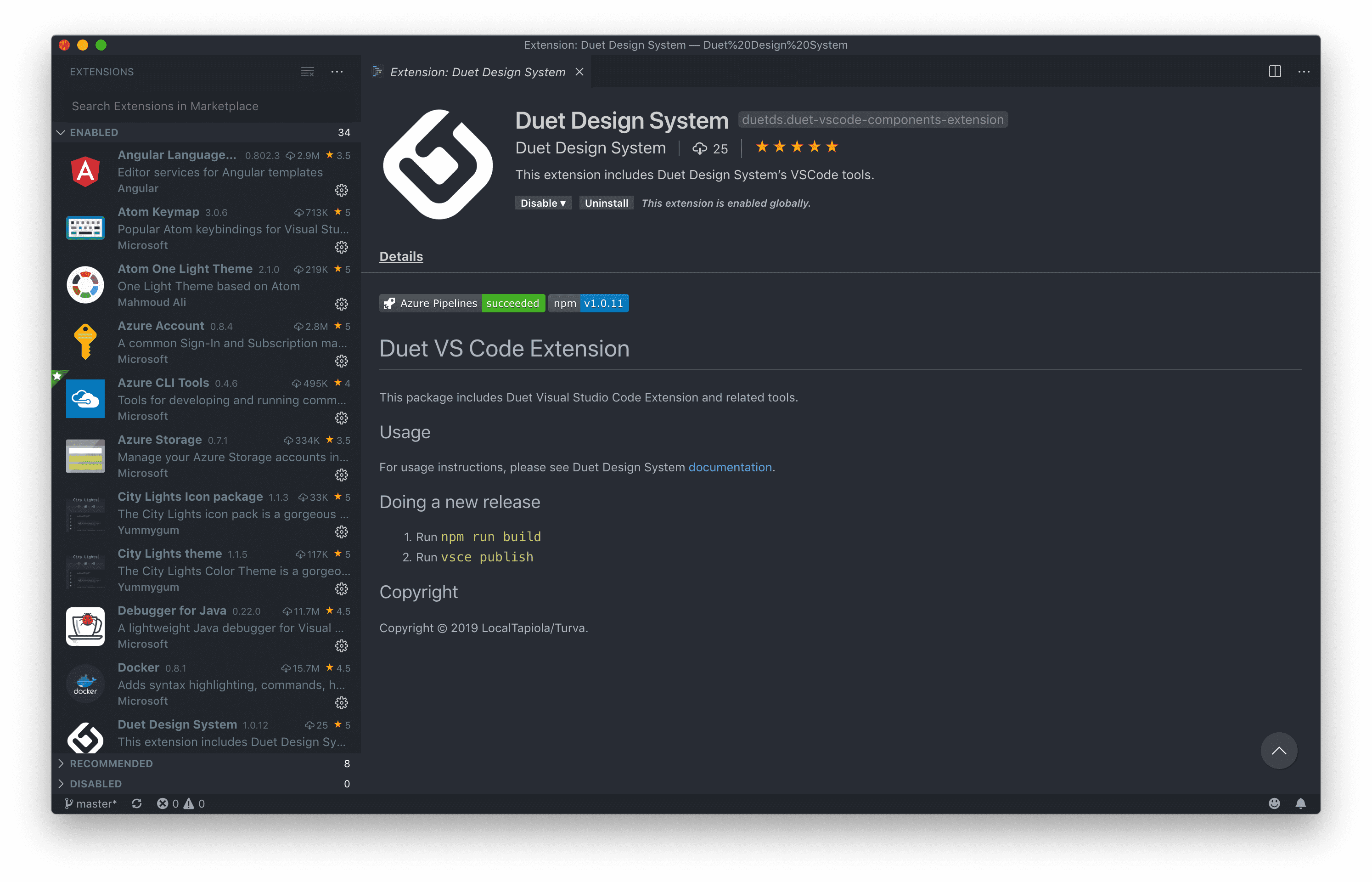 Restart your editor after the installation. If you now edit an HTML file, you should have new custom autocompletion when typing in <duet: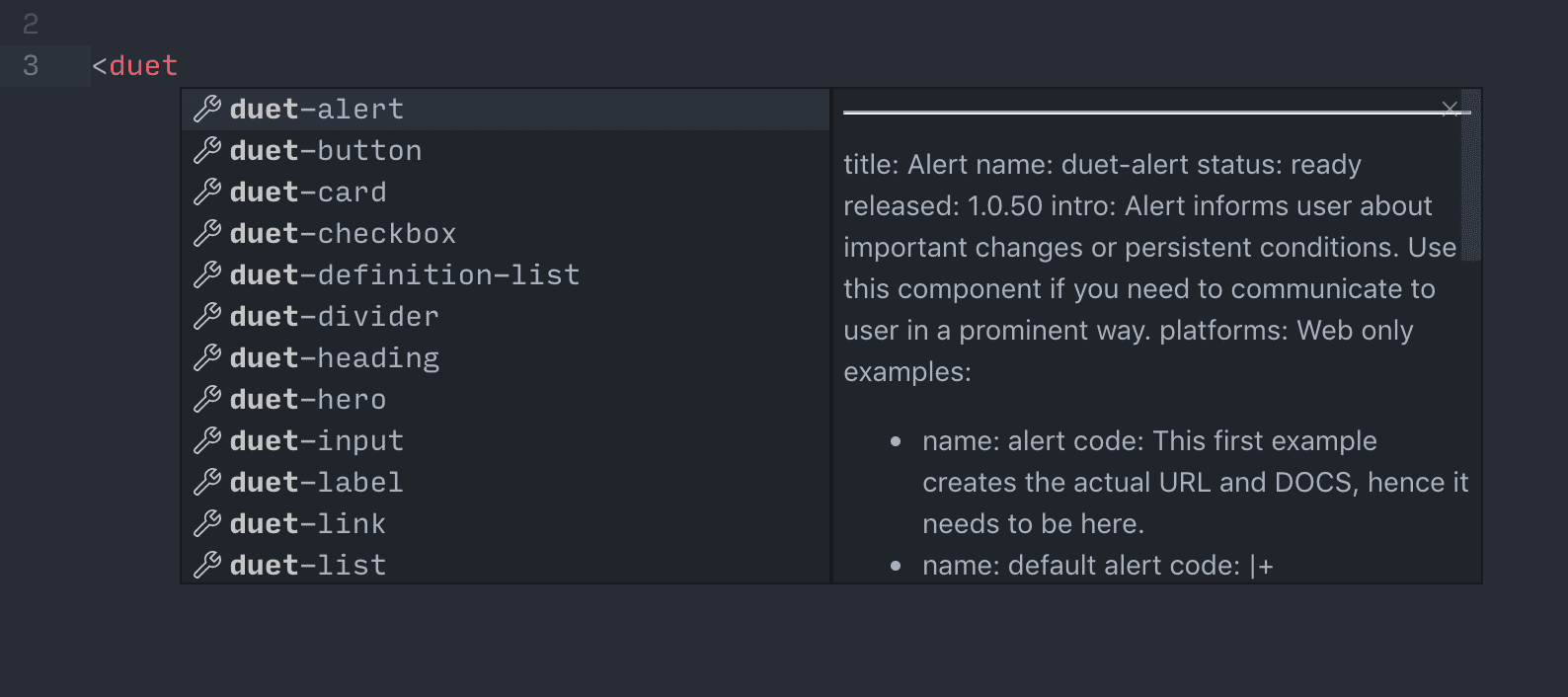 The extension also brings you autocompletion and documentation for any custom attributes Duet's components have:

Troubleshooting #
If you experience any issues while using Duet's VS Code extension, please first try to restart VS Code app to see if that fixes the issue. Additionally, make sure that the file you're editing is recognized as HTML.
If you continue having issues, please head over to the Support page for more guidelines and help.